Why we live life on a mission

To Boldly Take the Gospel to All Nations and Fulfill the Great Commission...
Two thousand years ago, Jesus gave a command, a commission to His friends, to make disciples of all nations. There are still billions of unreached people and thousands of languages that do not know Him. This is unacceptable. Our generation can finish this.
Now is the time to seek God and get sent.

...While Being Radically in Love with Jesus
YWAM Lancaster has one mission – to help you boldly take the gospel to all nations and fulfill the Great Commission while being radically in love with Jesus.
We believe a biblical worldview, discipleship, and accountability are instrumental to sharing the gospel. Transformation happens when a community of passionate Jesus followers, led by the Holy Spirit, all walk in their identity and calling. And here is where your story sets out.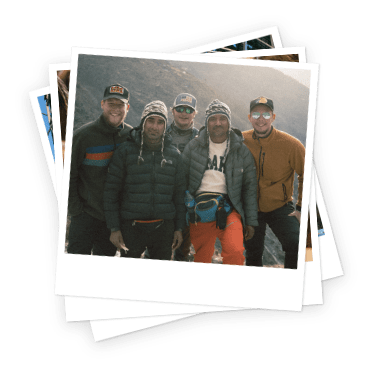 I had never gotten to know a group of people as well as I did in DTS, and it blew my mind how quickly we felt like family. By the end of the second week, I felt that I had known everyone for months, and honestly, I have never experienced a community that is as intentional or sincere as I have at YWAM Lancaster. Whenever I was asked how I was doing, I knew that whoever was asking genuinely cared how I was doing. And the community is so encouraging and kind, which fostered an amazing environment to step out of my comfort zone and grow.
I became more grounded in my faith and intimate with my relationship with God. The biggest impact way I'd say it impacted my life is how I now see myself as a beautiful child of God who He loves unconditionally
The YWAM Lancaster community is amazing! When I came to do my DTS I was really quiet and shy. Everyone was so welcoming from the very beginning. Very soon the YWAM Lancaster community became my second family.
Learning to prioritize worship prayer and being in the word has had a huge impact on my life through this season. It has drawn me a lot closer to the Lord and strengthened my relationship. It has been foundational where now I can carry these habits with me for the rest of my life. It has been very good to see how spending time in the secret place and then being able to go to every place from there.
I've been reminded of the joy that comes from sitting quietly in the morning and allowing God to speak to me through my journaling. I did some of that before I came. But one morning in particular God gave me an entire picture that I wrote down in my journal. The picture spoke to me of His love and His gentle reminder of His pursuit of my heart and the value of prioritizing His presence first thing.
It's been really amazing seeing how YWAM Lancaster focus on worship and prayer has really formed my view of the importance of it! It changes my whole view of God to see his worthiness

Discipleship Training School (DTS)

Just knowing that I have accountability strengthens me in my walk with the lord, and knowing that I am not doing any of this alone. I have people beside me who strengthens me in my walk with Christ, leading by example and pouring into me.
Kephas, 2021 DTS
It was incredible! I can easily step into the heart of worship, see others how God sees them like get His heart for them, and I am able to step out more in talking about my faith.
Emilie, 2022 DTS
I feel like I've just grown to know the Lord in a deeper way, I've struggled with a lack of hunger for his word in this past season, but the Lord has just shown me his mercy and compassion for the times I lost intentionality in our relationship. He's shown me his faithfulness, consistency and goodness through this past season.
Aimee, 2022 DTS
Get equipped to live out your calling and make a difference in the world – enroll in DTS now to gain the training, experience, and guidance you need to live life on mission.
For individuals who have completed their DTS, YWAM Lancaster offers a variety of advanced training schools. Experience extensive learning that will focus on your special call within an intentional Christian community as you continue to grow and develop in your journey to live a life on mission.
Discipleship Bible School (DBS)
Less than 20% of Christians have read the whole Bible. Have you? Do you know what it means to study the Bible and make disciples through it?
Gain transformative leadership skills, a deeper understanding of missions, and make a meaningful impact in your community and the world.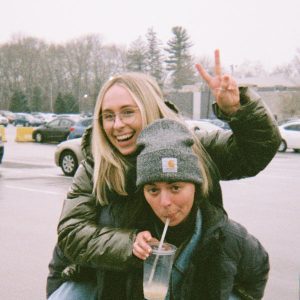 Need help figuring things out?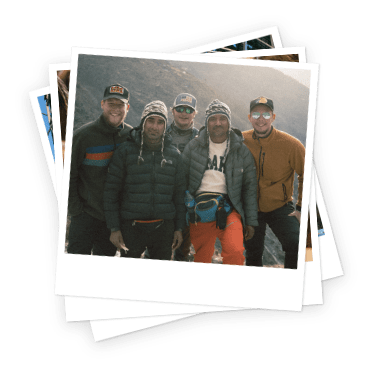 Serving in the youth groups this Spring/summer has been a great opportunity for me to be a bold gospel witness. I had the opportunity to sit with a girl and lead her through the 4 R's, replacing the lies of the enemy and receiving Jesus' forgiveness. I believe walking her through that practical step of finding freedom changed her and helped her to see how much Jesus wants her to walk in His Spirit.
I was challenged in walking in the lead of the Holy Spirit because I had fear of man, but now God has showed me how easy it is to step out in the Holy Spirit's leadership.
I remember at the start of DTS when we were encouraged to do quiet times, it was an alien-concept to me. I had never prioritized Jesus like that/ my relationship with him consistently. When I first started doing them I don't think I realized I was doing it out of religious duty and not out of a want/ a desire. After the revelation that I just checking off a box I repented to God and saw how he was wanting me to be disciplined and wanting intimacy with me. I remember one specific morning when I was journaling and asking God what he thought of me and writing it down and it just felt like a father/daughter moment. I was feeling seen by the father and known. It was the first time in a very long time or possibly the first time ever I had such an intimate moment with Jesus.